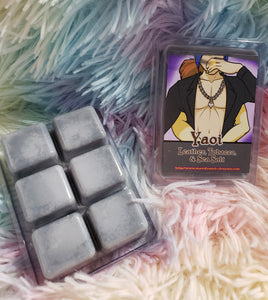 Yaoi Wax Melts
Yaoi, a genre that focuses on relationships between men, but make it *spicy*.
Scent: Leather, tobacco, and sea salt.

2.5oz of soy wax divided between 6 easy to separate cubes.
Soy Wax will occasionally have a white, snow like appearance on it. This is completely normal and does not impact the quality.