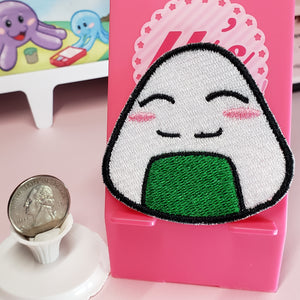 Rice Ball Patch
Made from only the fluffiest rice. Or in this case, thread.

Inspired in part by a certain basket of fruit anime.
Available as our classic sew on style.

Each patch is made entirely in house from design to manufacturing. Due to the nature of embroidery there may be slight variations in the stitches, but that means every one of them is unique.
USD Quarter for scale