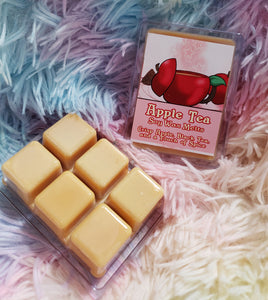 Apple Tea Wax Melts
A cool, autumn afternoon enjoying a fresh cup of tea in the garden.

Scent: Crisp apple, black tea, and a hint of spice.
2.5oz of soy wax divided between 6 easy to separate cubes.
Soy Wax will occasionally have a white, snow like appearance on it. This is completely normal and does not impact the quality.